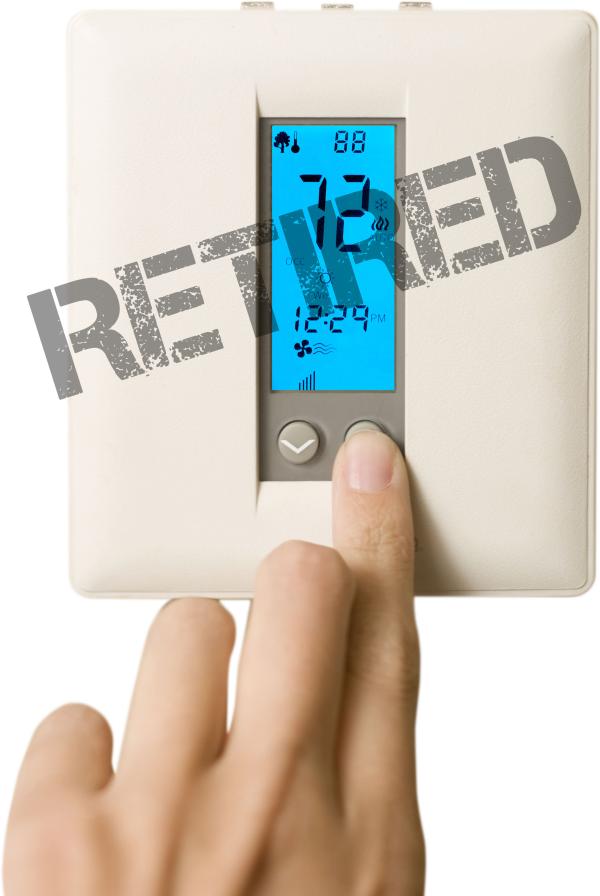 Wi-Fi Thermostat w/Humidity Control & Advanced Remote Sensors
Features

Integrated Web Browser with Wi-Fi (802.11b/g) Communications
Integrated Humidification and Dehumidification Control
Advanced Remote Sensor Bus (wired) for sensing, monitoring & alerting of Remote Room Temp, Humidity, Supply Air, Return Air, Auxiliary Temp, Outdoor Temp and Occupancy
Two (2) Digital Inputs for Equipment Fault, Differential Pressure Dirty Filter Switch, Condensate Drain Clog, or other trouble notification
Occupancy Sensor Input for Automated Occ/Unocc Control
PC, Mac, Tablet & Smart Phone Connectivity
Automatic Heat <-> Cool Changeover
7-Day Programmable, with up to Four (4) Schedules per Day
Selectable Smart Schedule Recovery™ allows system to achieve desired setpoint at the beginning of the schedule
Vacation Scheduling, including Start Now and Start Later Functions
Fahrenheit or Celsius Display
Programmable Fan, with Auto, On and Recirculation Functions
Integrated Weather Forecasts and Current Conditions
Weatherbug® Outdoor Temperature (allows Heat Pump balance point use without the need for a real remote sensor)
Keyboard Lockout Feature for commercial applications, includes adjustable override from 0 hrs to 24 hrs
Selectable +/- 3 Degrees F or +/- 5 Degrees F adjustment during override
Dual Email & Text Message Alerting Features for User and Service Contractor (total of up to 4 recipients for each alert!)
Random Restart on Power Up™ Randomly Staggers restart of HVAC System After a Power Outage to Minimize Peak In-Rush Current for a Facility
Efficient Equipment Restart™ Randomizes Equipment Starts to Minimize Multiple Units Turning on Simultaneously When There Are Several RP32 and/or UP32 Thermostat at the Location
Specs

Rated Voltage: 20V to 30VAC, 24VAC nominal
Rated A.C. Current: 0.05 to 0.75 Amp continuous, per output, surges to 3 Amps max.
Rated D.C. Current: 0.05 to 0.75 Amp continuous, per output, surges to 3 Amps max.
Temperature Control Range: 
     Heating: 38 to 88°F in 1° steps (6 to 30°C in 1° steps) 
     Cooling: 60 to 108°F in 1° steps (16 to 40°C in 1° steps)
Sensing Range: 20 to 124°F (0 to 48°C) 
Control Accuracy: +/-1°F @ 68°F (0.5°C @ 20°C) 
Minimum Heat/Cool Deadband: 2°F (1°C) 
Humidity Control Range:
     Humidification: 10% to 60%RH in 5%RH steps
     Dehumidification: 35% to 75%RH in 5%RH steps
Wireless: 802.11 b/g radio. FCC certified. 
Dimensions: 4.5"H x 4"W x 1"D (114mm x 102mm x 26mm) 
Thermostat LEDs: Red – Emergency Heat, Yellow – Inefficient Equipment Run, Green – Change Filter 
Equipment Terminations: R-24V switching voltage, W1-Heat1 or aux/emer Heat, G-Fan, Y1-Compressor1, Y2-Compressor2, O/W2- Heat2 or Rev. Valve in Cooling, B-Rev. Valve in Heating, K/H/D - Relay / Humidify / Dehumdify
Remote Sensor Terminations: RS1-Data, RS+V-Power, RS2-Comm Return 
Occupancy Terminations: CLK1/CLK2-Dry Contact Input 
Power Terminations: 24V-remote power (not used), 24V(c)-power common (from HVAC equipment) 
Thermostat Communications: (to WiFi backplate) X1-communications, X2 (not used)
Description

The UP32H-WIFI thermostat includes humidification and dehumdifications control and the industry's most advanced Remote Sensor Bus with 6 remote sensor types and up to 11 total remote sensors, 2 digital inputs and an occupancy sensor input.

Proudly Made in the USA. The UP32H-WIFI thermostat is programmable communicating thermostat with connectivity as a WI-FI thermostat utilizing 802.11b/g technology.   In conventional mode, the unit can control up to two (2) stages of air conditioning and up to two (2) stages of heating. In heat pump mode, the thermostat can control up to two (2) stages of air conditioning and up to three (3) stages of heat, including auxiliary heat and emergency heat, with electric or gas (dual fuel). Humidity control is integrated for all equipment types.  Integrated weather reporting gives full 7-day forecasting and heat pump balance point control without the need for an outdoor sensor.

This thermostat is an advanced version of the RP32H-WIFI thermostat. With the UP32H-WIFI, up to 11 total remote sensors of 6 different types can be wired to the thermostat's remote sensor bus, allowing sensing and monitoring of remote room temperature (up to 6 indoor sensors), outdoor, humidity, and up to 3 auxiliary sensors for supply air, return air, spare temperature (think walk-in freezer or server room), and occupancy. Because the UP32H-WIFI works with either the on-board humidity sensor or the remote NT-HUM humidity sensor, it's possible to monitor and control humidity in a remote location.  Perfect for securing the thermostat in an enclosure and still controlling temperature and humidity in the space.  The unit will work for the vast majority of the HVAC units in the marketplace.

The UP32H-WIFI thermostat is a great solution where humidity control and scheduling is needed in the thermostat (programmable) along with powerful remote sensing.
Docs
Protocols