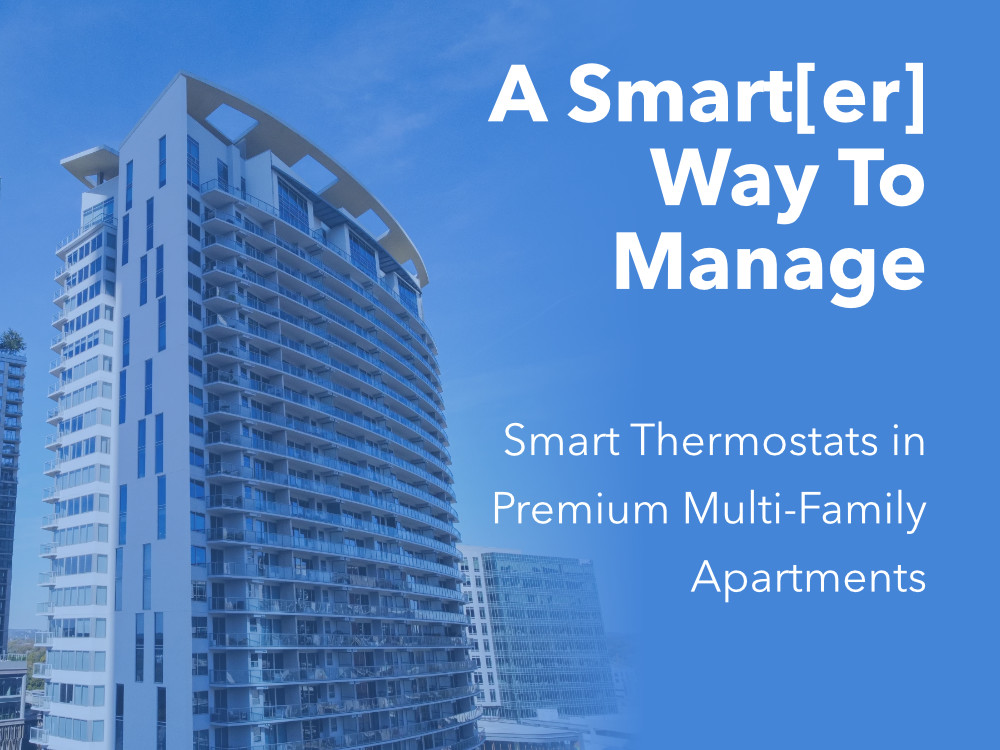 There are several great reasons multi-family owners and managers are looking to upgrade their thermostat controls:
Remain competitive with premier apartments providing a smart-home experience for their residents.
Provide amenity upgrades to increase overall property value, energy savings, and rental income.
Building owner/management control to monitor and maintain HVAC systems in rental units, common areas, and vacant apartments reducing energy costs, and unnecessary maintenance calls, preventing apartment damage by detecting water leaks before they become large costly problems.
Migrate from RUB (Ratio Utility Billing System) to individual tenant usage billing for central plant operations.
Providing these amenity upgrades can increase the overall property value with improved energy savings, reduced property damage (and in some cases, reduced insurance cost), and increased rental income. Standard residential smart thermostat platforms do not provide the management control needed to adequately maintain and monitor the HVAC system health in multi-family units. NetX Thermostats with CloudManager™ is the solution.
The NetX™ Solution – Smart[er] Thermostats & Water Leak Sensors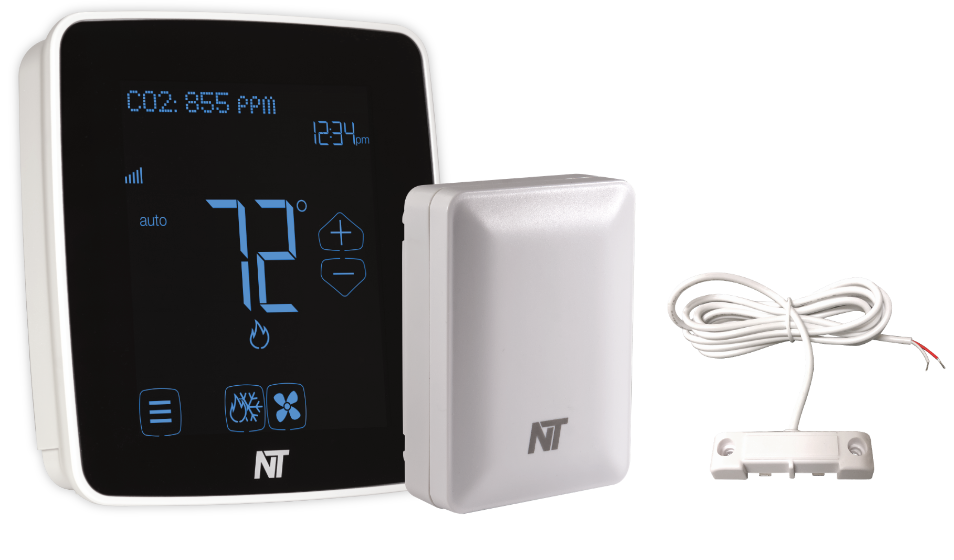 Frances is a property manager of a large, premium, 30-story, multi-family building. To remain competitive, a decision was made to upgrade the apartments to include smart thermostats that the residents can control. Since the building uses a city-provided chilled water system to provide cooling along with the electric heat, Francis needs to maintain oversight over all of the thermostats while granting limited access to the residents.
The NetX solution they chose was to install a NetX X7C thermostat and NetX smart water leak sensors in each apartment. With immediate water leak notifications to staff and management via text and email, Frances and the team save critical time by knowing the exact location of the water leak, saving critical time and significant water damage in surrounding apartments.
Request information on Submetering or NetX Advanced Alert System
HVAC Submetering
With pressure coming from tenants who wanted a more equitable division of utility expenses, Frances needed to upgrade from the RUB (Ratio Utility Billing System) utility billing to allow for individual tenant billing for the chilled water system. NetX-Cloud submetering support was added to the project, allowing the property's submetering contractor to accurately collect and bill tenants for actual usage while giving tenants availability to graphically monitor their usage on a daily basis via the NetX-Cloud Portal.
CloudConnect™ Subscription
In addition to powerful commercial-grade Smart[er] Thermostats, NetX offers the unparalleled CloudConnect™ subscription service that takes the hassle out of managing hundreds of HVAC units. CloudManager™, part of CloudConnect, makes it easy for Frances to manage and control user access for residents, contractors, and service technicians. Let's take a look at the deployment process and the benefits the property received.
To make the installation and start-up easy, the team at Network Thermostat pre-configured the entire system, so all Frances had to do was set permission levels and add users. For more information on pre-programming services see our article here or contact Network Thermostat for more details.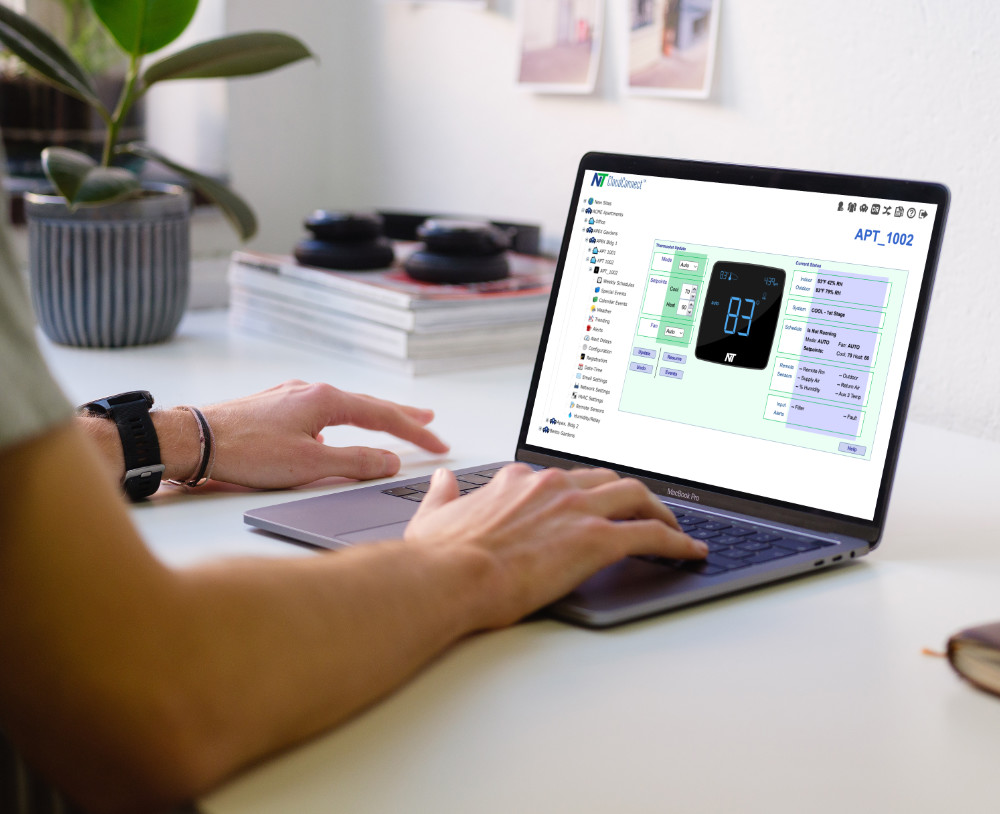 (CloudConnect™)
Setting Up Roles
Each area of CloudConnect can be controlled from the Role Manager configuration. Frances quickly set up four different roles for Admin, Contractors, Maintenance Personnel, and Residents. Each role is set with unique visibility into the ecosystem. This allows Frances to set up access levels for each new user in the NetX system. The next step is to add users.
Adding new users is as simple as entering their name and their email address and setting a role that determines which function a user can control. Next, Francis selects which thermostat(s) the user can access. For management purposes, additional information can be added in the notes section of each user. If you want to change access or other settings, this can all be edited under User Control.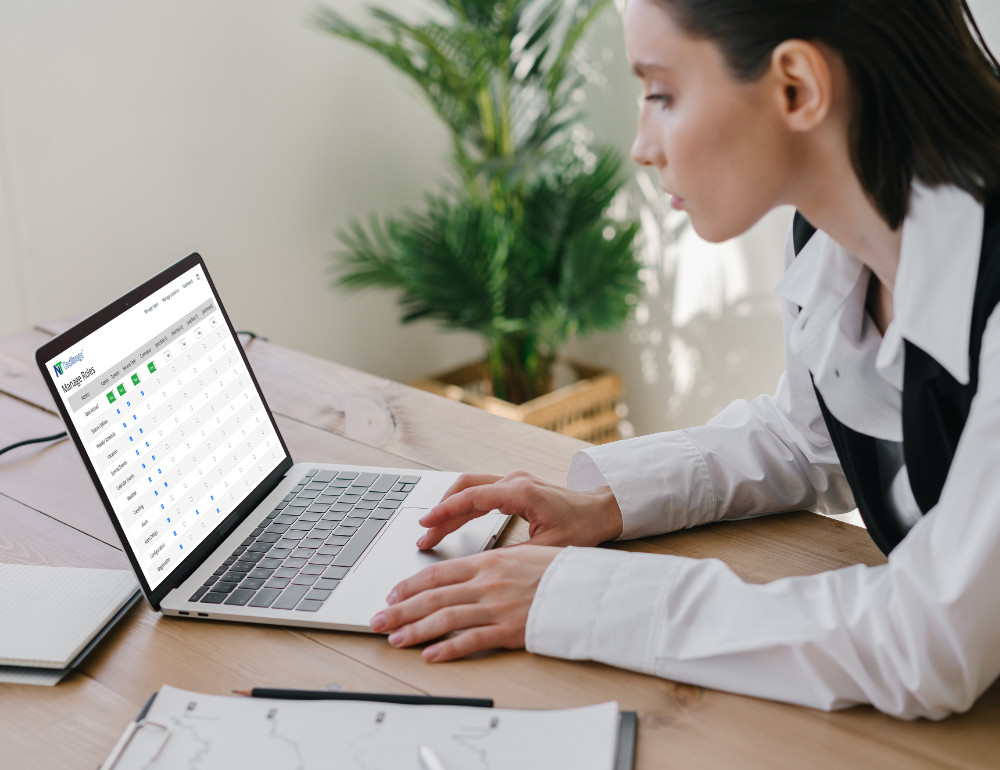 (Roles Setting Page)
Quickly and Easily Add Residents
Once Francis has added the user, CloudManager takes care of the rest of the set up making user management quick and easy. When a resident decides to move away, Francis only needs a minute to update the system and revoke access. Now the apartment setup is optimized for maximum energy savings until the next resident moves in. Additionally, Frances can grant service technicians temporary access to the NetX HVAC controls for routine maintenance and inspection, reducing service calls and making sure the system runs smoothly and cost-effectively.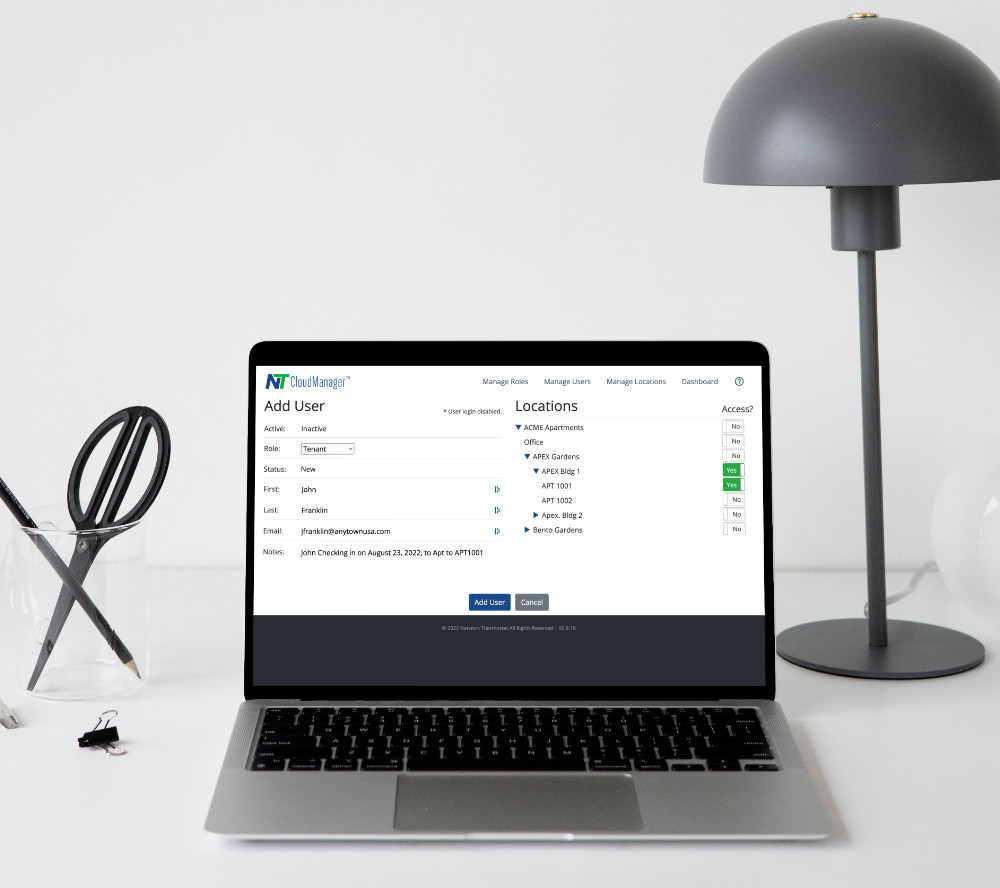 (Add User Page)
The system is simple to use, saves time, and allows Frances to focus on other things like providing the perfect resident experience.
For a demo on how CloudManager can make your life more manageable like Francis, click the link below to schedule a demonstration.