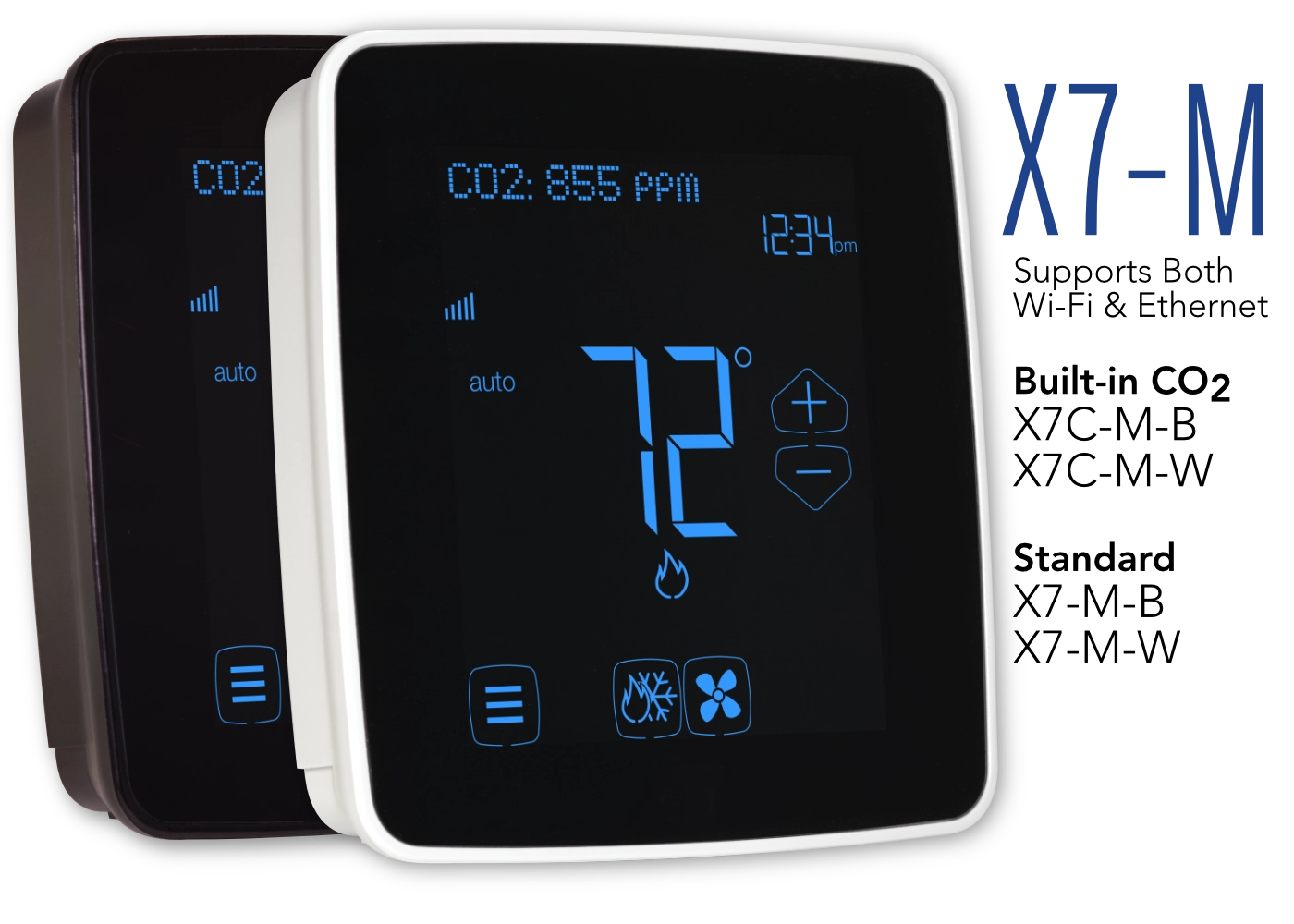 Grapevine, TX, 08/09/2023 – Network Thermostat™, a leading provider of connected smart thermostats for commercial applications, announced today that Network Thermostat's new model NetX X7-M is now available.
"Our new Smart[er]™ X7-M Thermostat now includes both ethernet and Wi-Fi communications. This product enhancement makes it the easy clear choice when looking for an ethernet or wireless-connected smart thermostat for any application where the HVAC  flexibility and control are a concern. Jerry Drew, Network Thermostat founder and CEO
The X7-M commercial thermostat delivers equipment control for RTUs, FCUs, VAV, VRF, and mini-splits systems.  Each thermostat contains the flexibility of both Wi-Fi and Ethernet connectivity. The optional NetX-Cloud ecosystem allows limitless thermostats and locations for large and multi-site/multi-user management.  Additionally, each unit can support a plethora of wired sensors, including temperature, humidity, CO2, occupancy, and others.  The X7-M is a thermostat platform for all commercial applications.
NetX X-Series Wi-Fi and Ethernet include BACnet/IP and Modbus TCP/IP along with our state-of-the-art NetX CloudConnect™ for unprecedented flexibility for Building Automation control and d BAS platform integrations to control thousands of thermostats with legacy-based applications while proving simultaneous user access control cloud to desktops and smart devices.