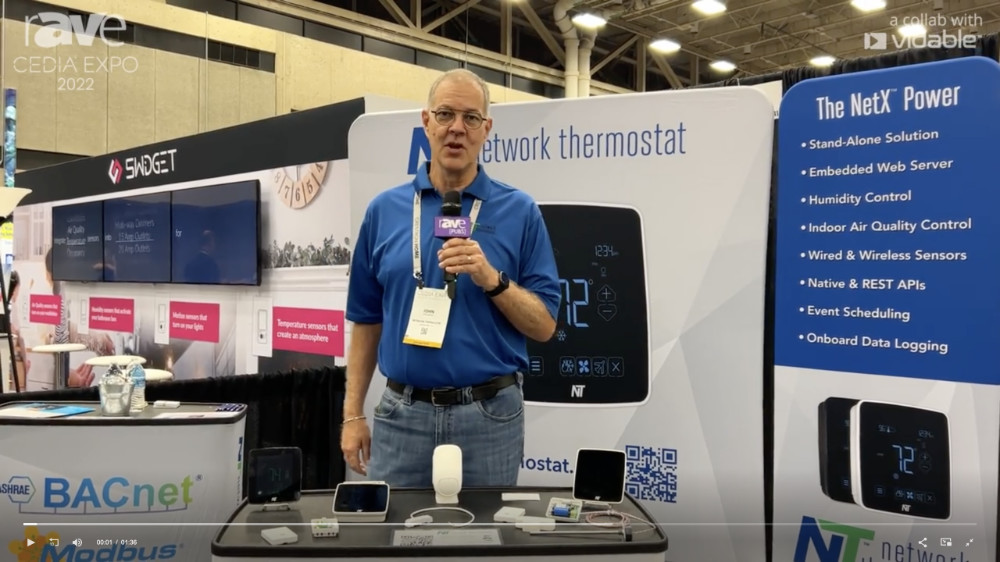 We had a great first show at the 2022 CEDIA Expo in Texas. It was a pleasure to connect with industry leaders and learn about their specific needs and how we can offer a new solution. While at the booth, CEDIA attendees learned a little about our powerful technology and HVAC controls. One of the items most commented on by CEDIA attendees was how they loved learning that our APIs can be used locally and in the cloud, giving you and your customers increased options and security over cloud-to-cloud-only solutions. With drivers to be released soon for all the major automation platforms, we're here to be your go-to thermostat solution.
Here is a link to a video created by rAVe starring our John Brower VP of Sales explaining our product line and the solutions beneficial to the CEDIA Market.
If you would like more information regarding CEDIA market solutions or schedule an online demo, go to the link below.